iPhone and Apple Watch Magnets on Pacemakers and Other Medical Devices
Rumours are true: Some iPhone models, like iPhone 12, MacBook Pro, and Apple Watch could interfere with medical devices. Particularly implanted defibrillators and pacemakers.
With the release of the latest Apple tech – the iPhone 13 series, people have been flocking the shelves to get the newest additions to the market. Back when iPhone 12 came out, it crossed the 100 million mark in sold units in just 7 months after the launch. General sales claimed 14.1% of the global smartphone market share in the 2nd quarter of 2021. Plus, the promising demand for iPhone 13 could smash current sales expectations.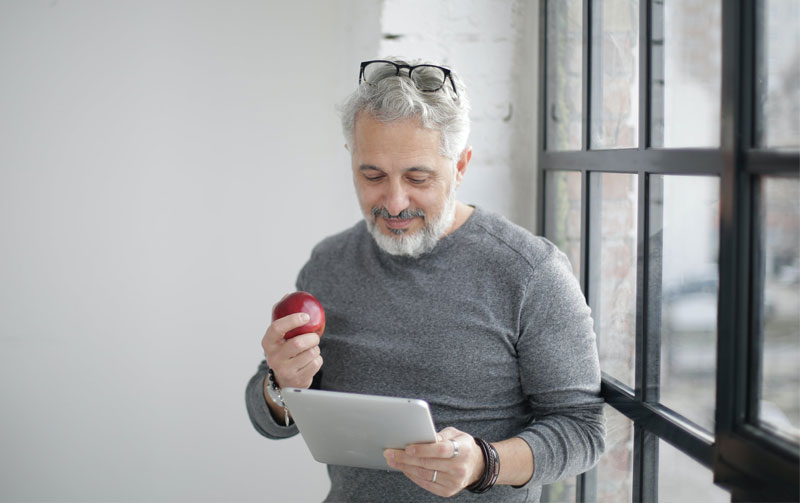 Although devices such as these come with plenty of practical features, some experts have issued a warning. According to the FDA, magnets in smartwatches and cell phones can interfere with pacemakers or other medical devices. This can cause a notable effect on managing some health conditions.
Because of how important it is to stay healthy, we decided to delve a little deeper and see what experts have to say. We compiled detailed information that can be useful. Here is all you need to know when using such devices.
Do iPhones Have Built-in Magnets?
The iPhone 12 devices feature an array of magnets, all of which have been recycled. These magnets are situated around a centred charging coil capable of collecting 15 watts. This is two times the amount of wireless charging present on older models.
However, at the same level with devices from other brands, like Huawei and Samsung. Of course, the iPhone 12 is not the only product with magnets. Other devices also rely on components such as these. Some of these products include:
AirPods and a charging case
HomePod
Apple Watch
iPad with accessories
iPhone 12 and 13 models
Mac and accessories
Beats
From a patient's perspective, particularly those with heart problems, having the right device to monitor their condition comes in handy. According to research, roughly 3 million people are using pacemakers. And 600,000 pacemakers are implanted every year. The use of these devices won't necessarily change the user's lifestyle or activities. Instead, they are there to keep the heartbeat in check. As crucial medical devices, pacemakers have become a convenient option for regulating cardiovascular issues.
Do Magnets Interfere With Pacemakers?
Countless electronic devices tailored toward the general public are packed with components and magnets. They emit an electromagnetic field, Apple explains. In some aspects, these fields could meddle with a medical device, like a pacemaker. That's because the pacemaker can have sensors that respond to radios and magnets when in close proximity to one another.
It's believed that the risk to users is relatively low. But, it's important to note that the use of electronics with powerful magnets is estimated to go up with time. Since technological devices will need to become stronger units, it is normal for more powerful components to be used during manufacturing.
That's why it would be in your best interest to take the necessary precautions when using a cardiovascular electronic device. That way, you can practice safe use and continue to monitor the heart without any interference.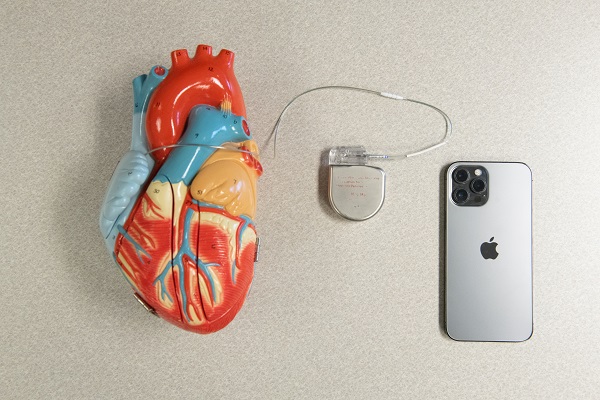 How to Prevent an Interference?
The best way to prevent that from happening is to keep the Apple device away from the pacemaker. From 15 cm (6 inches) to 30 cm (12 inches) apart will do. If you believe the device, you are currently using somehow interfered with the pacemaker or any other device, consult with a doctor.
What you can do is avoid storing your favourite electronic device in the pocket of your shirt or near the heart. The reason this interference may happen is that people like to carry their smartphone in the bra, chest mount, shirt pocket, or wraparound bag.
Then, again, the problem isn't just the magnets. But the proximity of the device itself. Therefore, the best way to stay safe and keep the pacemaker in tip-top shape is to make a habit of storing the device elsewhere. Use accessories or any other product that can maintain a safe distance from the heart. This is the most efficient way at managing the interference.
Conclusion
Technology is constantly evolving. But, with every new device, there are always some hurdles along the way. Experts are issuing a warning, explaining that some devices with strong magnets can disrupt a pacemaker or a similar device. Magnets such as these can be found, not just in Apple devices, but other brands as well.
Now that you understand the inner mechanism of both devices, you can get a better perspective on managing the issue. Understanding the possibility of interference can help keep the body safe and accommodate your needs. By storing the smartphone away from the heart, you can use the product without a hitch. If you are having any doubts about the medical device you are using, contact a doctor.
References
Written by The Original PC Doctor on 25/10/2021.