How To Choose The Best Surge Protector
Many individuals want to protect their electrical appliances from power surges. However, they do not know what surge protector to choose. So they are wondering how to choose the best surge protectors? Various companies produce surge protectors, but some things must be considered before knowing the right surge protector for your home or office building.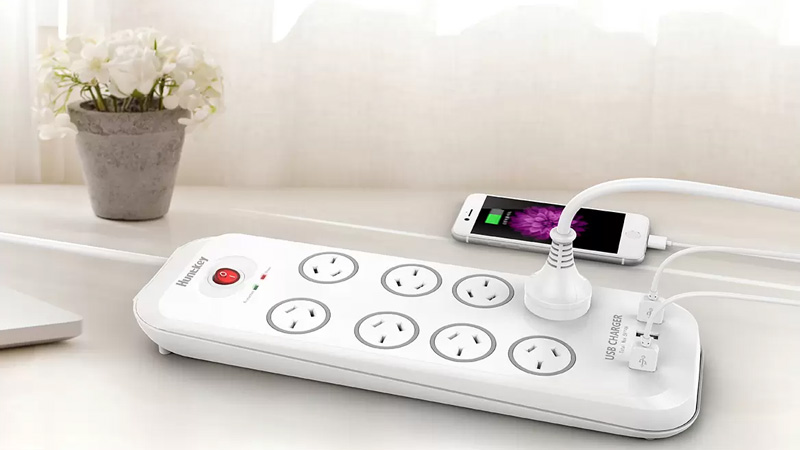 A common mistake many people make today is thinking surge protectors are the same as power strips because they both have multiple outlets. However, they are not the same. Power strips only have multiple outlets; they do not offer any form of protection to appliances against power surges and spikes.
Most surge protectors are more expensive than power strips, and they usually come with a distinct display light that shows that they are surge protected. The function of this display light is to differentiate surge protectors from power strips and to indicate the functionality of the surge protector.
When choosing a surge protector, one should check the bottom of the device to see if any certifications are included. Most surge protectors that meet the required standard have a 'UL,' 'TVSS,' or 'SPD' logo printed on them. If you're looking for a surge protector to buy, you should check for any of these logo certifications on the device before purchase. There are some other things to check for when looking for a suitable surge protector. They include:
1. Number Of Outlets
When choosing a surge protector to buy from a store, picking one with sufficient outlets is very important. Various homes have many electrical appliances that must be protected from power surges. Getting a surge protector with enough outlets will ensure that all the appliances can be protected from power surges and spikes.
Also, the spacing of the outlets should be looked at very well as many electronic appliances possess large power adapters, which might make it difficult to plug in multiple devices if the ports are not properly spaced. The better the spacing of the ports on the surge protector, the more devices can be plugged into it.
Not all surge protectors have only six or eight outlets. Some can have up to twelve outlets. Getting a surge protector that has been designed while considering large adapter sizes is more efficient than getting just any random one. When choosing a surge protector, it is imperative to select those with enough outlets containing sufficient spacing between them.
2. Backup Battery
Some surge protectors come with batteries inside, which ensure that the devices connected to them do not power off abruptly when there is a power outage. These kinds of surge protectors have the edge over others that do not have this feature as it serves as protection from surges and also as a UPS.
UPS means an uninterruptible power supply, which allows all devices connected to it to be safely powered off when the building power supply goes off. Anything being worked on when connected to the power surge or UPS can be saved before powering off the device.
Surge protectors with backup batteries have a great advantage over other average surge protectors. They provide an extra power-saving feature while still serving their role as surge protectors and keeping connected appliances safe from power surges and unexpected spikes.
3. Appliances To Be Connected
Before purchasing a surge protector, it is important to know what devices will be connected to the device. With pre-evaluated knowledge of what you want to plug into the surge protector, you can decide on how many outlets to pick and the spacing that will be needed between the outlets.
Surge protectors suitable for computers and television sets, for example, have better spacing and can take more voltage than those designed for phone chargers and other light appliances. Knowing the devices that will be connected to the surge protector before buying any will ensure that you make the best choice when picking a suitable protector.
4. Energy Absorption Rate
Checking the energy absorption rate of the surge protector before making a purchase is essential. Different surge protectors have varying energy absorption rates. When selecting a protection device, it is important to pick one that can absorb enough energy for the devices to be connected.
The energy absorption rate of a standard surge protector should be 6 to 700 joules at least. The higher the energy absorption rate of the device, the better. The clamping voltage of the surge protector should also be checked. This shows the amount of voltage required to trigger the protector. The lower the clamping voltage, the better.
5. Warranty
The best surge protectors in the market usually come with a warranty. The warranty ensures that the devices connected to the surge protector can be replaced or repaired if they are damaged by a power surge or spike. This serves as a safety net in case your electronic appliances get damaged, even with the presence of the surge protector.
Conclusion
Many companies produce surge protectors. However, not all of them might be up to par. Surge protection devices are different from power strips. While they both have multiple outlets, power strips don't offer protection to devices. The amount of energy absorbed and the number of available outlets should always be considered when picking out the best surge protector for your electrical devices.
References
Written by The Original PC Doctor on 8/6/2022.