Google to Track People's Movements During COVID-19 Pandemic
The novel coronavirus disease, COVID-19, is still on the rise, and one of the most important preventative measures in the community is to limit time spent in public and try to stay home as much as possible. That being said, many people find it difficult to stick to these suggestions. If you take a look at photos from some of the biggest cities in the world on news sites, you can see a lot of people outside without even maintaining social distance.
During the pandemic, we need to make wise choices to avoid going to places that are busy and crowded with people. Google will publish places where people usually go to different countries, which could be helpful to avoid going to places where a lot of people are hanging out but it is hardly a surprise that Google wants to track users.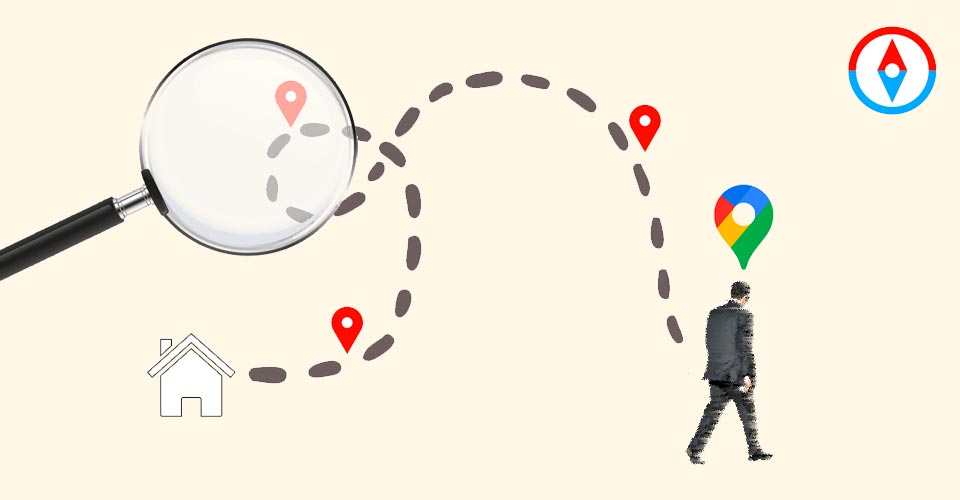 What does Google want to do, and why?
The tech giant published a note wherein it was stated they had heard from public health officials that the same type of aggregated, anonymised insights used in Google Maps could also contribute to combating COVID-19 pandemic. That's why Google decided they would create mobility reports to provide insights into what has changed in response to policies whose main objective is to fight COVID-19 and prevent it from spreading even more. Their reports will chart the movement trends in different locations ranging from recreation centres to retail, pharmacies, grocery stores, and others.
The announcement explains that each Community Mobility Report will be broken down by location and display the change in visits to places such as parks and grocery stores. They have already added data for many countries, but plan to add even more nations and languages to the list. Reports will be updated regularly and are available in PDF format. 
The fact that Google will track users to compile these reports has probably activated the concerns associated with privacy (or its absence) but according to their official statement, the reports will not include personal information such as an individual's location, movement, or contacts. In other words, your name or routes you take and other pieces of info would not be revealed on those reports.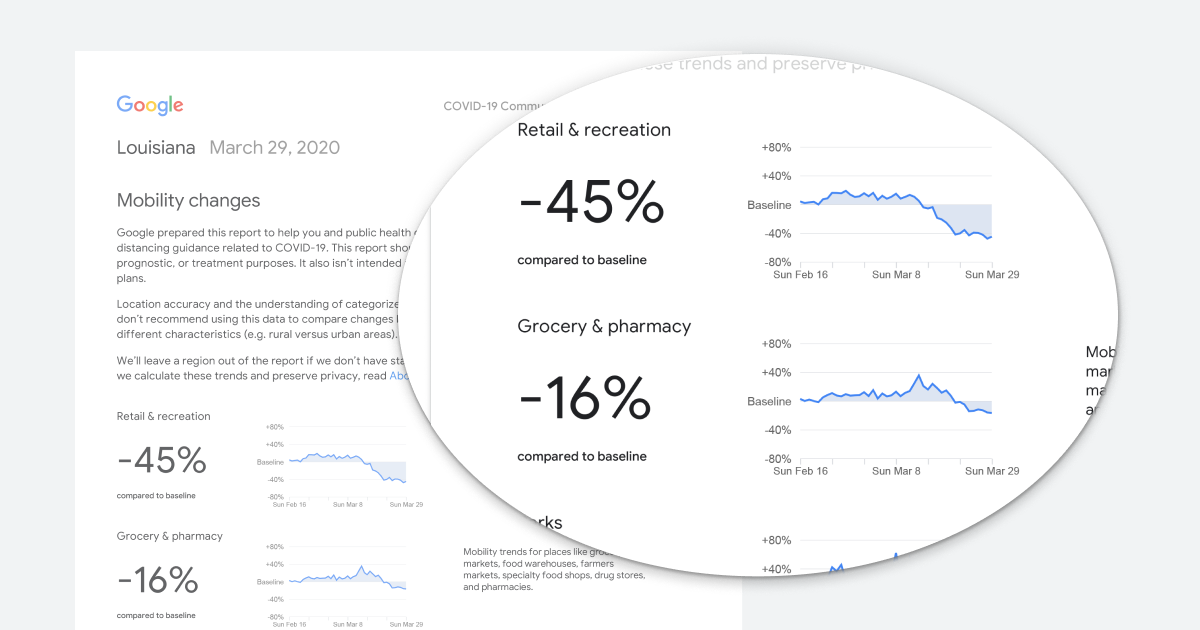 That's why it is also useful to know for government bodies, healthcare and people with interest in the data, to have a look at the insights in the reports created with aggregated and anonymised sets of data from users whose Location History setting is turned on. This particular setting is "off" by default by the way so you do not need to worry that your data is not used to compile with these mobility reports if you have any concerns about privacy.
Moreover, the Community Mobility Report option is only temporary. Google will publish these reports for a limited time only, as long as the COVID-19 pandemic is ongoing. 
Are there any benefits of Google's reports?
Google hopes the mobility reports could be an ally in the fight against novel coronavirus disease. Everyone can take a look at the reports, whether it's a health official or some "regular" person who wants to see these insights. However, the data included in the reports could prove shocking to people who are still not aware of how much data Google really collects about their movement and lack of privacy in this era.  
The good thing about the reports is that they can show how effective the lockdown is or whether people adhere to the government-provided guidelines. Data could also help people avoid places with big crowds but there is also concern that the reports could be counterproductive and inspire people to go out and join others when they see the numbers showing a lot of people circling around. 
While some people may find this decision an important contribution to fight against COVID-19 pandemic, others are still concerned about their privacy and wonder how invasive Google really is. But it's also worth noting that even the EU officials have urged tech companies to share more data with scientists to help them prevent the pandemic from spreading even more.
Conclusion
Google announced they would track movements of users whose Location History feature is turned on to compile mobility reports hoping they could contribute to fight against COVID-19. The reports will be published only during the pandemic and are easily accessible and available in PDF format. The insights could show just how effective the lockdown is.
References 
Written by The Original PC Doctor on 20/4/20.