Androids Caught Spying On 60 Million People –What To Do Now
Recently, over 11 apps have been removed from the Play Store by Google. This is because of a discovery of apps having software for downloading user data. These apps run codes capable of harvesting users' sensitive data. They range from normal weather apps to bar code readers.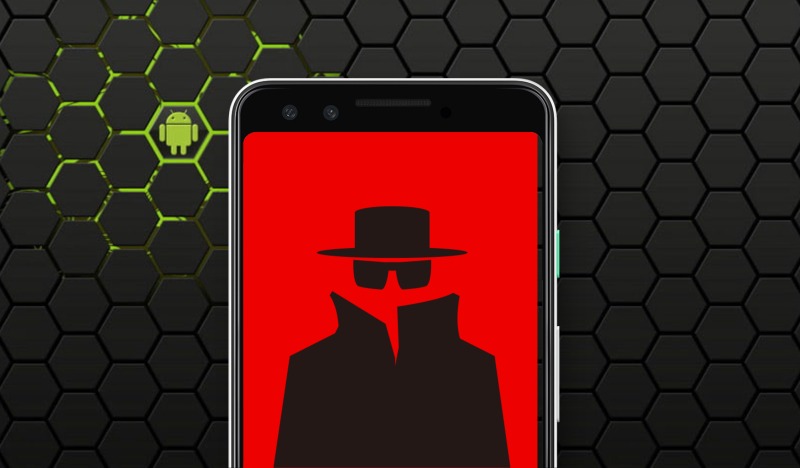 Harvested data from the apps are phone numbers, emails, exact location, download folders, copied text on clipboards, and information on devices.
What Are Spy Applications?
Spy applications are applications that after being installed, invade the users' privacy on the smartphone. Certain information such as email addresses, social media data, location data, calls, etc. The harvested data is then transported to other remote servers for analysis. Spy apps are mostly not easily identified as they can be hidden on both android and iOS devices.
Examples of Spying Apps
Examples of discovered apps that spy on humans are;
● QR and Barcode Scanner made by AppsourceHub
Developed by Passionate Developers, a team under AppsourceHub, the QR Barcode scanner works for scanning any type of QR code or barcode. This includes codes for websites, saved files, locations, events, etc. QR codes can also be generated or shared on social media or websites.
● Qibla Compass(Ramadan 2022) made by AppsourceHub
Qibla Compass is a multipurpose Muslim app with the Islamic compass, prayer time, and Hijri Calendar. The app also has features for Quran learning, prayer tracking, fasting period, and date converter with the Holy Mecca.
● Speed Camera Radar by Road Soft
Speed Camera Radar app is used for detecting road hazards or blockages such as speed bumps, traffic jams, red-light cameras, bad roads, mobile ambush, etc. The application alerts the user of the dangers on their way using the map and other databases of detected hazards from other users.
● Wifi Mouse(Remote control PC) made by Wifi Mouse
This application connects a phone to a personal computer to work as a wireless keyboard, mouse, or trackpad. It works with both android and iOS devices. The phone must first be synced to the PC through wifi.
However, it has been listed as one of the apps discovered by Google as spy apps. Wifi Mouse has been removed from the Google play store.
● Simple weather & clock widget by Differ
The Simple Weather and clock widget app is for keeping weather data such as present weather information, forecast, atmospheric problems, etc. It is represented by a clock widget that can be customised and edited. The app works majorly on android devices.
● Al-Moazin Lite(Prayer Time) made by Parfield
By Parfield, Al-Moazin Lite is an accurate prayer time app. It alerts Muslim believers during the five times of prayer. The GPS feature shows the exact and precise direction for prayer. It also changes with the location of the user. Multiple notifications can be sent on the app. It is usable on both mobile devices and smartwatches.
● Audiosdroid Audio Studio DAW by Audiosdrois OU
This app is a Digital Audio Workstation for mixing, editing, and recording sound and music. It allows karaoke effects, audio effects, and sharing of audio files to other apps, social media, or emails.
● Smart Kit 360
Smart Kit 360 by Kaful Utils is a multifunctional app that serves as a compass, translator, watch, or storage space-saving. It works by compressing a total of 32 apps into one for the user. It helps to save disk space, create shortcuts and arrange tools.
● Al Quran Mp3 (50 Reciters & Translation Audio) made by RabbiApps
Also, Quran Mp3 translates the Quran to its user. Its other features are the complete books of the Quran, English pronunciation, translation to other languages, playlist, and notification settings. The app works on the Android operating system.
Other applications are Full Quran MP3 (Ramadan 2022) by AppSourceHub, and Handcent Next SMS-Text with MMS.
The applications listed above are spy apps discovered by Google. They have been removed from the Google play store for this reason.
Precautions For Avoiding Spy Applications.
The following steps should be taken to prevent spying on androids, they are;
1. Immediate Deletion
Uninstalling and deleting the detected spy app is the safest thing to do. A factory reset can also be done to remove the spyware. However, all important files must be backed up before opting for the factory reset method.
2. Password And Security
Keeping the phones secure by setting string passwords while locking the device. If possible, using biometrics for security is preferred.
3. Constant Monitoring
It is important to notice certain changes in the device during use. Changes such as the network usage, bandwidth, and network connections of all applications on the device must be checked.
4. Android Antivirus Apps
Downloading good antivirus apps on the phones helps scan the phone for such apps and make detections.
Once detected, the user should proceed to delete the app.
Conclusion
Many applications download the users' data. They are known as spy applications. Such apps use codes to harvest data, either in the form of gaming apps, weather apps, barcode readers, or others. Google has discovered some spy apps on the Google Play store and has worked towards deleting them from the store. Examples of these apps are Smart Kit 360, Speed Camera Radar, Handcent Next SMS-Text with MMS by Handcent, Audiosdroid Audio Studio DAW made by Audiosdrois OU, etc. The invasion from the spy apps can be prevented by uninstalling such apps after being withdrawn from the Play Store, downloading strong antivirus software, setting a strong password, or through a factory reset.
References:
Written by The Original PC Doctor on 21/4/2022.