9 Tips to Be Productive When Working at Home During COVID 19
The worldwide work-at-home policy intends to maintain output and efficiency amid the COVID -19 pandemic. And many organisations are implementing voluntary or mandatory work-from-home policies for an indeterminate amount of time. But finding the motivation to be productive, especially in these uncertain times, is extremely difficult. Even if you're not new to the work-at-home lifestyle, working at home during this pandemic might feel like a whole fresh experience.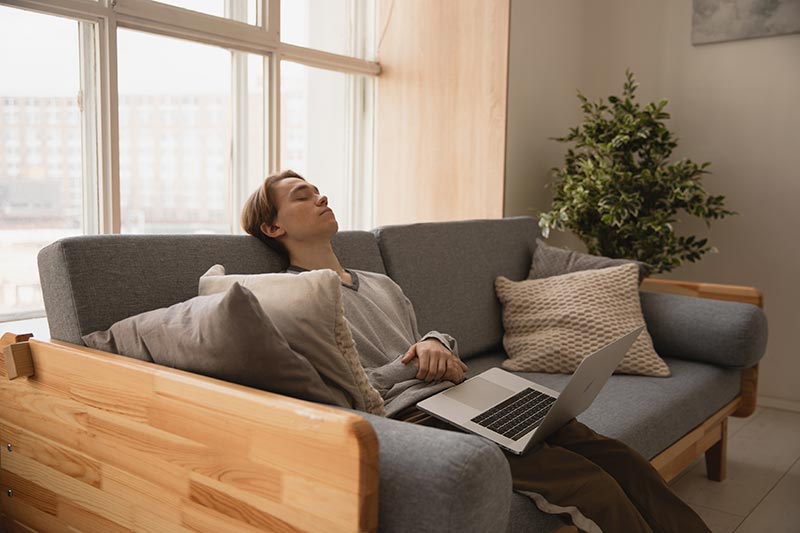 How can you work ……
When your roommates or kids are watching your favourite Netflix show in the next room.
When your brain thinks it's time to relax and eat some chocolate.
When your bed gets so comfy at 6 am.
When news on Coronavirus pandemic puts you in constant panic mode.
Thankfully, the world is not ending anytime soon and we still have time to figure out how to become more productive while working at home.
We have compiled a list of the best 9 practical tips to help you organise yourself for maximum productivity and maintain your mental well-being as same time.
1. Continue with your morning routine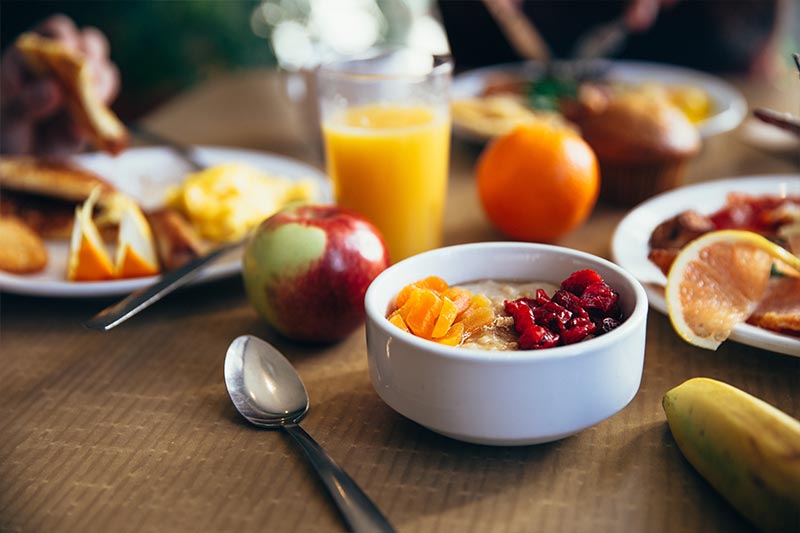 Even though it is tempting to shut off your alarm and roll over the other side of your bed when you don't have to go to work, you still need a productive morning. This means doing all the things you do when you are preparing to go to the office.
Whether it is exercising, meditating, eating breakfast, or going for a morning jog, follow the same routine every single day. This will give you a reason to get out of bed, keep you more excited and grant you some you-time before you start working.
2. Dress for Work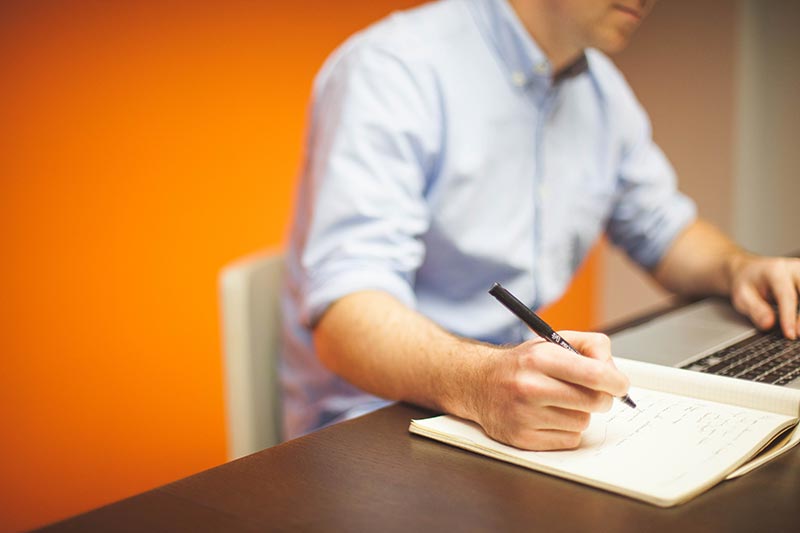 Finally, you can make your dream of rocking pyjamas while working a reality. Nobody is stopping you, but do you think you can video call your boss in pyjamas?
Right, you can't! When we talk about dressing for work, it doesn't mean you go all full-suit, do your makeup or pull out your best cloth. We mean wear something presentable like a t-shirt and jeans.
Find the perfect balance, but avoid getting very comfortable.
For video conferences, upgrade to a professional shirt. Dressing for work prepares you mentally and allows you to receive video calls instantly.
3. Avoid Social Media and News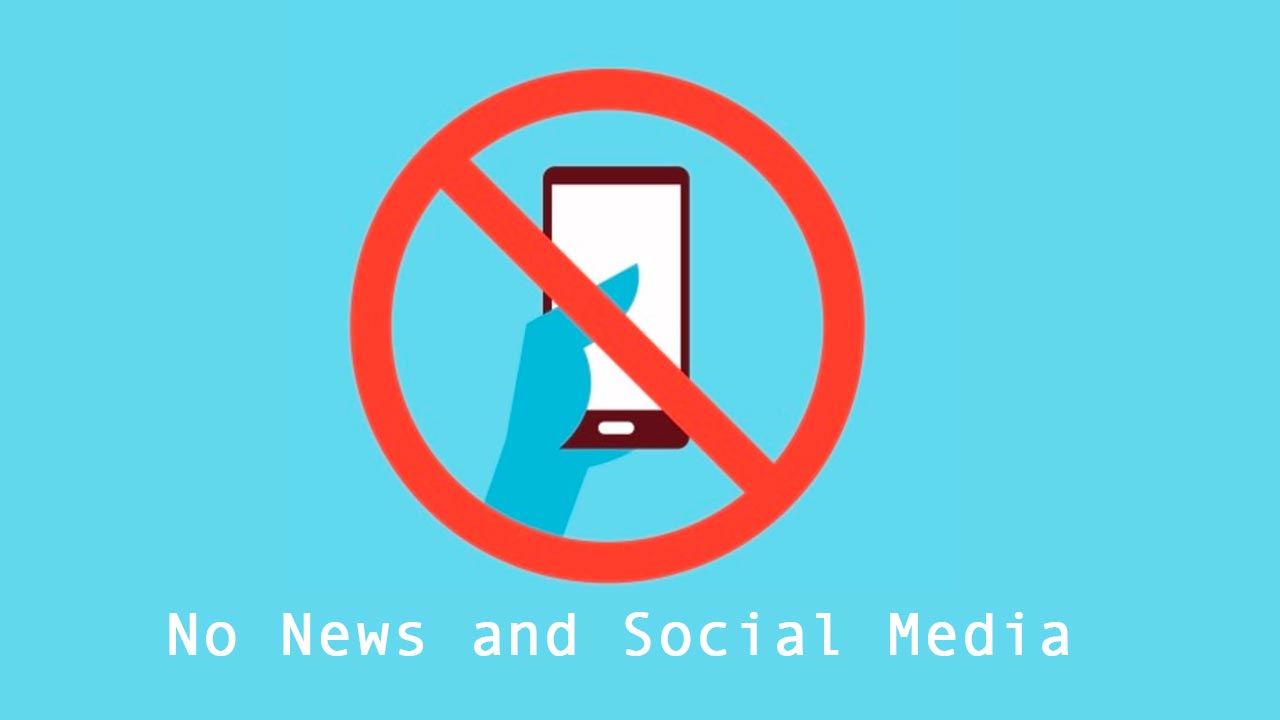 Yes! We are amidst one of the worst pandemic and its human nature to want to know what is happening around them. But going through your twitter feeds won't ease your tension. Instead, it will just increase your panic levels. Besides, news outlets sometimes misinform and exaggerate for shock value.
"The Number of COVID -19 deaths are increasing every day by hundreds", you don't want to hear this, because you will panic and lose your concentration. Being productive while working at home means that you need to be focused on the task at hand at all times.
So, try to restrict the COVID-19-related news to just the morning. Once, you've gotten your daily dose chill till the next morning. As a result, you'll be calm and can get a lot of work done.
4. Workspace Setup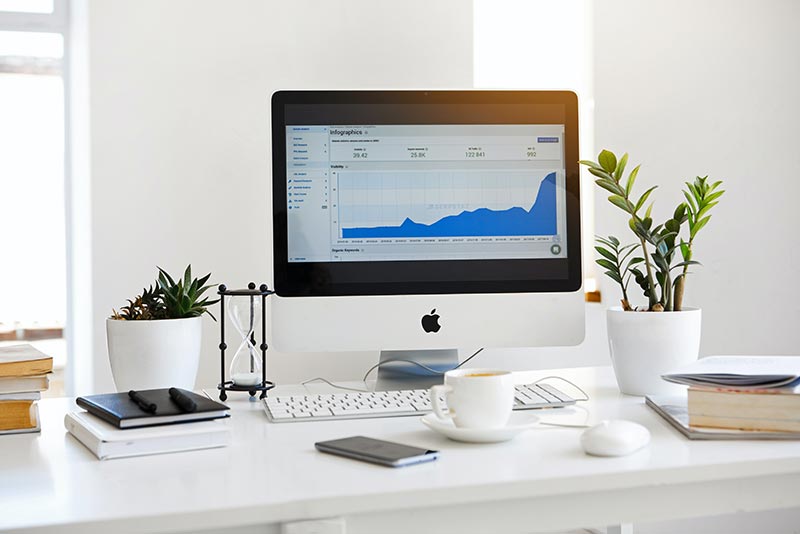 Working from your bed or couch is cool at first, but it gets boring with time. It's also a good recipe for snoozing off because you're too comfortable. You should avoid these places at every cost.
Instead, designate your workspace to a specific area in your home. Find a quiet zone where you can concentrate. If you lack a separate room, find an area with minimum destructions in the main room or a corner in your bedroom.
Set up your workspace with a computer and all the other things you require for accomplishing your tasks. The best strategy to achieve this is to create a perfect representation of your work office at home. This provides you with a familiar work-friendly setting that encourages you to dive right into work.
Your workspace is for work only, not for eating or watching YouTube videos. Performing such activities confuses your brain and makes it non-obedient when it's time to work.
5. Set Daily Goal, monitor them and share your Progress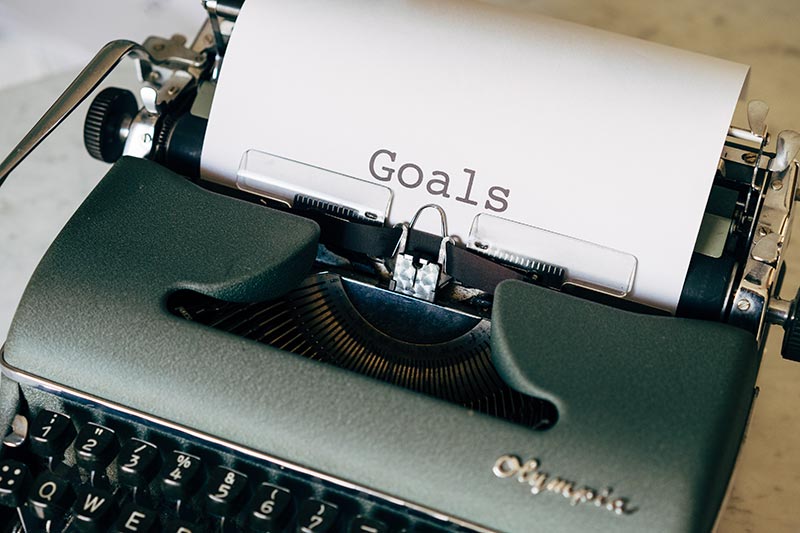 Just like in the office, follow your normal schedule to the later unless dictated otherwise by your supervisor. By sticking to your regular schedule, you're mentally preparing yourself to go to work. Start each morning by noting down what you've to achieve by the end of the day, then monitor your progress.
Figure out how long it takes to complete a specific task, then adjust your schedule to accommodate your current progression. Inform your supervisors and team member of your progress if it's necessary.
6. Avoid Distractions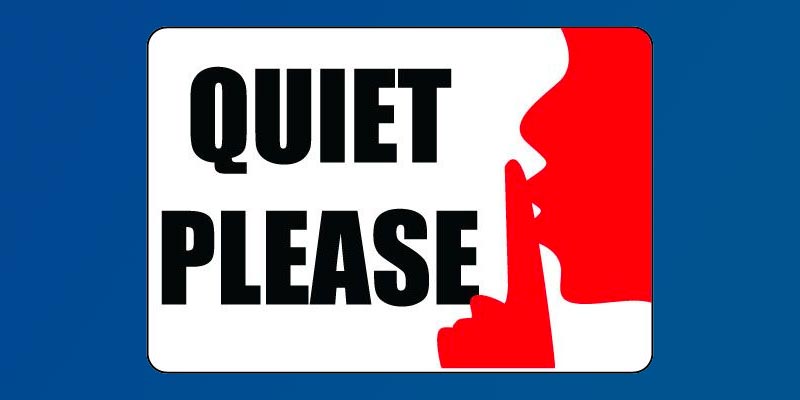 Distractions here means your phone, your neighbour's barking dog, excessive noise from household members, or traffic noises.
If it's distractions from your household member, be it your spouse, child, or roommate, let them know that you're are working, and you don't want to be disturbed.
Create watertight boundaries around your workspace and inform your housemates how you have organised your day. This is crucial to prevent unexpected interruptions, especially if you're in a video call with your workmates.
Block the barking dog and traffic noises using noise-cancelling earbuds or headphones.
7. Avoid overworking and Schedule Breaks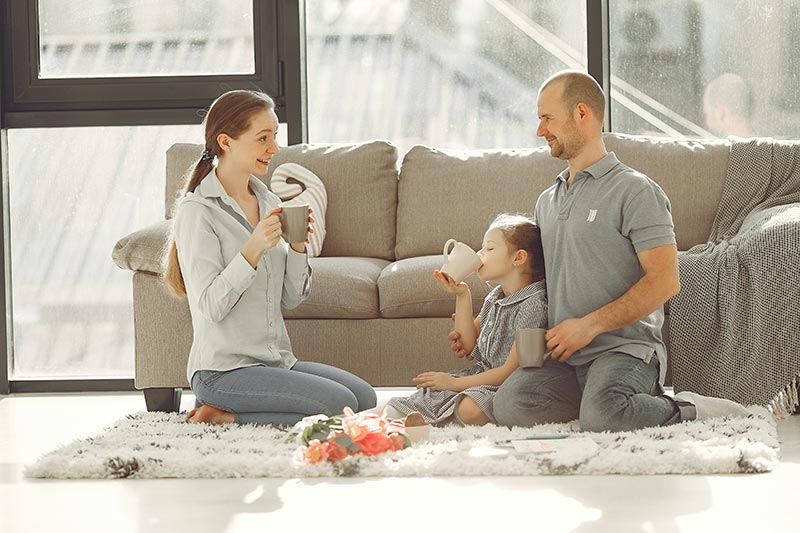 Overworking while working remotely is an actual thing, and it happens to many people. Without a visual cue of people parking their things and leaving their office, you can easily get absorbed in work for longer hours. Try to maintain the same working hours you log in at your physical office, so you don't overwork yourself.
The best way to achieve productivity is by actually spending ample time perusing other things besides productivity. It's not healthy to stare at your computer, laptop, or mobile phone for the entire day. You can work for 45 minutes, then give yourself a 10- 15 minutes' break to stretch your legs, move around, pet your dog, or take lunch.
Use apps like Smart Break For Windows and Timeout for Mac to lock yourself out of your PC for a specific number of minutes. Or you can set a clock or timer on your PC screen when taking a break.
8. Connect with Coworkers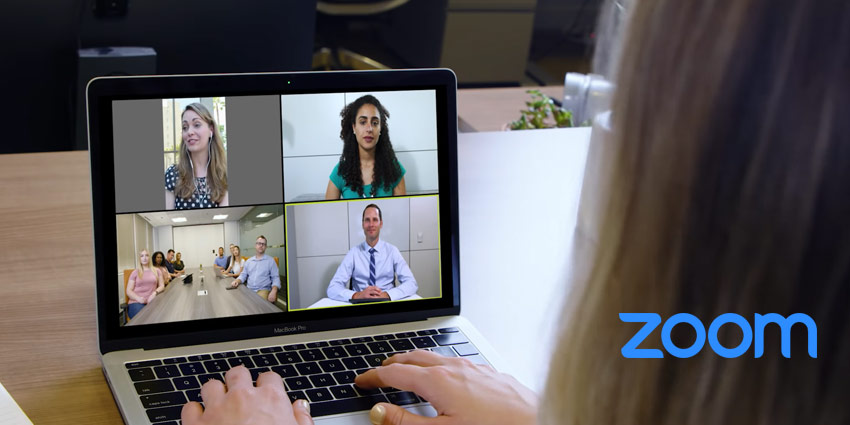 In a physical office, you are working with others towards a common goal, but once you are isolated and at home, you might forget this. That's why it's important to use video communication, more often, to communicate and interact with your office mates.
Continuous interaction with your team members makes you accountable and helps you to maintain a sense of normalcy. So, ensure your organisation has telecommuting devices like Zoom, and they 're hooked up so you can connect to your coworkers.
Take part in optional and mandatory Video calls and teleconferencing meetings and make sure you speak, so everyone knows that you are present.
Your team members understand your situation much better than anyone else because you're all in this together. Meet daily and share recent developments, challenges, and ideas on how to adjust to the situation.
9. Stay Healthy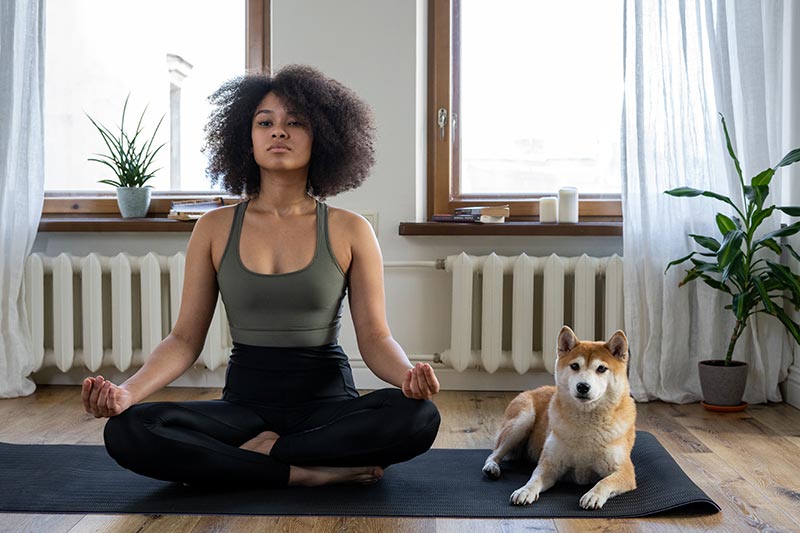 Your regular gym may be close, but they're still many physical fitness activities you can do at home. Purchase some budget-friendly equipment like dumbbells and exercising mat. Supplement your daily program with strength training, bodyweight exercises, yoga exercises, or meditation.
Avoid spending a vast amount of time at the house working, try to get outside provided you maintain social distancing. A simple nature walk will lower stress, clear your mind, and help you relax. You don't have to go to crowded public spaces to get away from your workspace. Just take a walk or weed a garden.
Eat healthily. Schedule time to cook some fun, healthy meals. Select foods that boost concentration, alertness, and memory like dark chocolate, eggs, and pumpkin seeds. If you are too busy, you can order some food in advance. After work hours you can read a book, or watch a movie.
References
Written by The Original PC Doctor on 19/5/2020.