5 Products Discontinued by Apple
Apple is known for launching new products every year. When this happens, there are some old products that Apple stops manufacturing.
Examples of products released in 2021 are the iPhone 13 series, 24-inch iMac, etc. About five Apple products were discontinued: Homepod, 21.5 inch iMac, iMac Pro, iPhone XR, and Space Gray Magic accessories.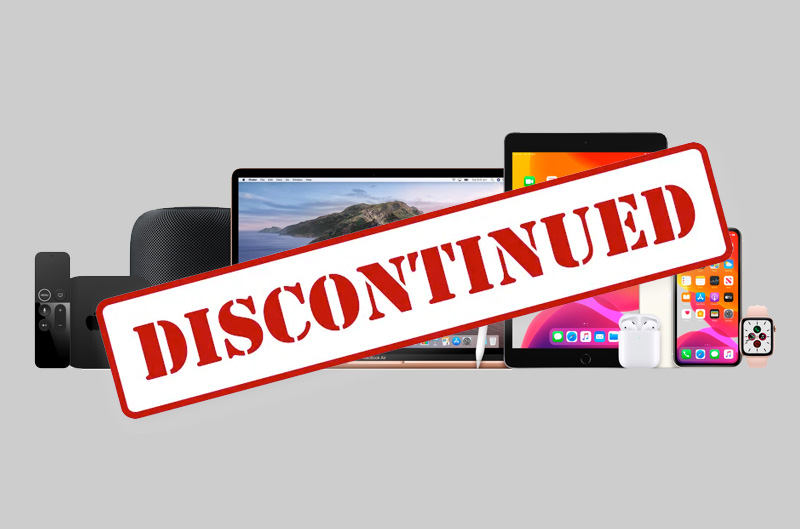 The list below shows in detail the products Apple discontinued in 2021:
1. iMac Pro
iMac Pro is a multipurpose desktop made for workstations. It has black-coloured accessories such as the Magic Keyboard and Magic mouse. The desktop was created by Apple Inc and released in 2017 at approximately $5000 each.
iMac Pro comes with removable storage, a processor, and upgradeable memory.
iMac Pro is a powerful desktop with a great camera quality of 2MP, 1080P. It's made for professionals that deal in image editing, video editing, 3D visualisation, etc. The desktop has a 27 inches Retina 5k screen with 10 Gigabit Ethernet. It also comes with a storage memory of 32GB RAM, 1TB that could be upgraded to accommodate more space.
Discontinuation: Apple discontinued the iMac Pro in March 2021. As powerful as the product was, it was never updated. New supplies are no longer manufactured and can only be bought while stock lasts.
2. iPhone XR
Launched in 2018, iPhone XR is an affordable mobile smartphone made alongside the iPhone X series. Apple iPhone XR has other models with 64, 128, 256 GB storage and 3GB RAM. It was made with a 6.1 inches Liquid Retina LED-Backlit screen. iPhone XR has a Face ID and gesture navigation for security purposes. The iPhone XR was manufactured in many attractive colors: red, blue, yellow, black, coral, and white.
Unlike other iPhone X series, iPhone XR doesn't have a home button. The smartphone has a 7-nanometer A12 Bionic chip processor, a battery capacity of 2490mAh, and a good camera quality for taking videos.
The starting price of the iPhone XR is $499. Other features are a glass body, aluminum frame, and resistance to water and dust. It also uses swipe-based navigation.
Discontinuation: iPhone XR was discontinued after Apple launched new versions of iPhones in 2021.
3. HomePod
The Apple Homepod is a smart speaker manufactured for finding and playing songs, setting reminders, timers, and reading texts and information. It is Apple's first smart speaker that was launched in 2018.
The smart speaker is connected through WiFi. Homepods pair with other Apple devices and speaker groups such as iPhones, iPads, Airpods, Apple TVs, and other Homepods. It has amazing sound quality and receives commands from its user.
Homepods connect to Siri, Apple's virtual assistant, for information.
It is considered an expensive speaker starting at $349.
Discontinuation: Apple Homepod was discontinued in June 2021. Although, it remains available which current supplies last.
4. Space Gray Magic Accessories
We are talking about 6 gadgets made by Apple to work alongside the iMac Pro. Most of these Space Gray Magic Accessories are used for the iMac Pro. For example:
Space Gray Magic Mouse
The Magic Mouse is designed with an optimised foot, multiple touch surfaces, and Bluetooth connection.
It has a long-lasting in-built battery and automatic connection with the Mac. The mouse also moves easily without friction.
Space Gray Magic Keyboard
This keyboard possesses numeric keypads and a Bluetooth connection. Space Gray Keyboard works with the iMac Pro and may be wired or wireless. With an inbuilt wireless battery, the keyboard lasts longer while in use. Multiple devices can be connected to the first keyboard. It weighs about 0.86 pounds.
Space Gray Magic Trackpad
Space Gray Trackpad is a wireless and rechargeable pad with sensors to navigate the Mac screen. It connects with the Mac automatically and is easy to use. The trackpad has a long-lasting battery. The weight is 0.51 pounds.
Discontinuation: These accessories are no longer manufactured due to the discontinuation of the iMac Pro. However, they are still available in Apple stores.
5. 21.5-inch iMac
Apple launched the 21.5 inch iMac in 2015, at a starting price of $1299. It is a good-looking, all-in-one, powerful desktop.
The 21.5 inch Mac has a dual‑core Intel Core i5 processor and 8GB RAM, 1TB storage.
Most times, the RAM and storage are not upgradable through Apple but can be done by third parties. The 21.5 inch iMac has two types of display, the standard, and the Retina 4K display.
An efficient tool for making videos, it has a great graphical quality known as the Intel Iris Plus Graphics 640.
This iMac can be used for video editors, videographers, or anyone needing an affordable device with great graphics.
Discontinuation: The 21.5 inch iMac was removed from all Apple stores around October 2021.
Conclusion
Although Apple no longer manufactures these products, they are still available in Apple stores for purchase. New iPhone models such as iPhone 13, Pro, Mini, Pro Max, 24 inch Mac, Macbook Pro, Airpods Pro 2, etc.
References
Written by The Original PC Doctor on 27/2/2022.