2021 and the Landscape of Wearables
2021 will surely be another great year for the advancements and progress in technology, especially for wearables. Because of the global pandemic, companies are putting more focus and effort than ever on wearables. Not only do they provide people with a better connectivity experience, but they also allow them to monitor their fitness and health.

We have compiled a list that contains the wearable industry news and products that will most probably be the 2021 hits. So, without wasting any more time, let's jump into it.
Google will Buy Fitbit
If you're not already aware, the news about Google acquiring Fitbit has been around for quite some time now. However, the EU has already approved that the deal is taking place, but there are still no details that you can find. We expect that this deal will finally get approved this year (2021) that can open new doors to Google smartwatches.
Amazfit Smartwatch will Get Smarter
In 2020 Amazfit launched multiple versions of smartwatches specially built for the outdoors. The GTS 2 and GTR 2 both came with call management and music player features. We expect that the company will continue to hit the market with new versions of its smartwatches, offering even smarter features.
LTE Watches will Flood
Other than Samsung and Apple, there weren't many options available in the market that offer all-in-one functionality until TicWatch and Oppo launched Pro 3 LTE and Oppo Watch with 4G, respectively. We expect that the market will not slow down, and more LTE watches will come out as the Snapdragon 4100+ by Qualcomm offers way better LTE support.
SpO2 2.0
From the budget smartwatches to the premium ones, SpO2 made its way into almost all the models in 2021. This sensor allows people to estimate their blood oxygen saturation levels. It's a great method to monitor health and wellness, and we expect that the second version (SpO2 2.0) will come out as coronavirus has put such sensors in the spotlight.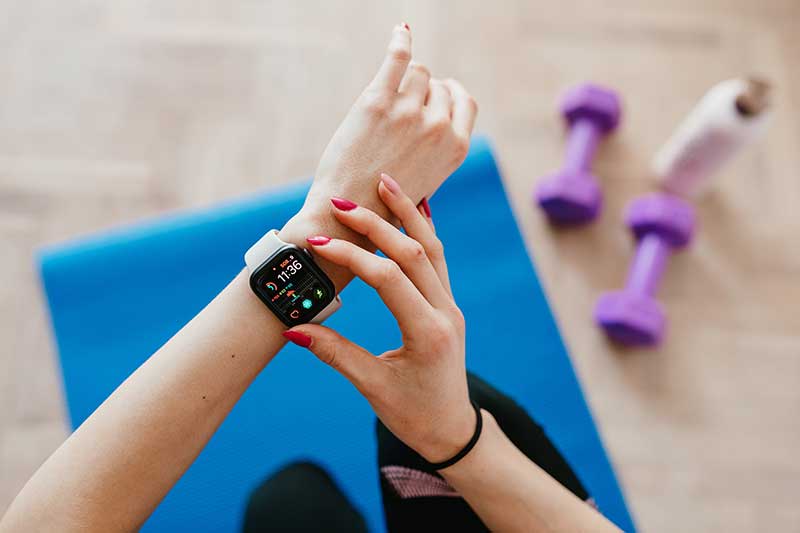 Harmony OS Watch
We all know the war took place between the US and China, and Huawei had to lose its Google Services rights. Right after that, Huawei started working on its Harmony OS and launched it successfully as well. Now the world's waiting to see the very first smartwatch by Huawei with their newly developed Harmony OS that's expected to be launched this year.
watchOS 8
It was pretty much certain that the watchOS eight would be launched somewhere later in 2021. But it's not safe to mention the features it will bring to the table. The main feature of watchOS 7 was the native sleep tracking app that allows the user to set up a sleep schedule and track his/her sleeping habit.
Temperature Takers
Fitbit was the first-ever smartwatch that came with the functionality to track body temperature. However, it's certain that it won't be the last one. We expect to see multiple smartwatches with body temperature measuring features as it's one of the main indications of fever that could be due to the viral infection. The world needs it, and it sure will hit the market in 2021.
The Budget Smartwatch War
More and more players are joining the industry to provide smartwatches with innovative, useful, and cutting-edge features. The competition between the providers is so intense that we expect to see budget smartwatches in 2021 with killer features. We had already seen smartwatches available at less than 100 US dollars in 2020, and in 2021 this trend will only grow.
Swatch Hybrid Smartwatches
Recently Swatch Group launched a smartwatch with a custom-built OS named Tissot T-Touch Connect Solar. It was the very first hybrid smartwatch that ran this OS and offered smart features as well. There are many brands such as Blancpain, Hamilton, Omega, etcetera that are working under the umbrella of Swatch Group. We expect that the group will put its SwALPS (Swiss Autonomous Low Power System) inside more smartwatches from its different brands.
OnePlus Smartwatch
In 2021 we are certain to see one of the most awaited smartwatches of all time (Smartwatch by OnePlus). The CEO of the company Pete Lau has himself confirmed that OnePlus is currently working on its smartwatch project. It sure will have Android as its operating system with the premium build quality and features.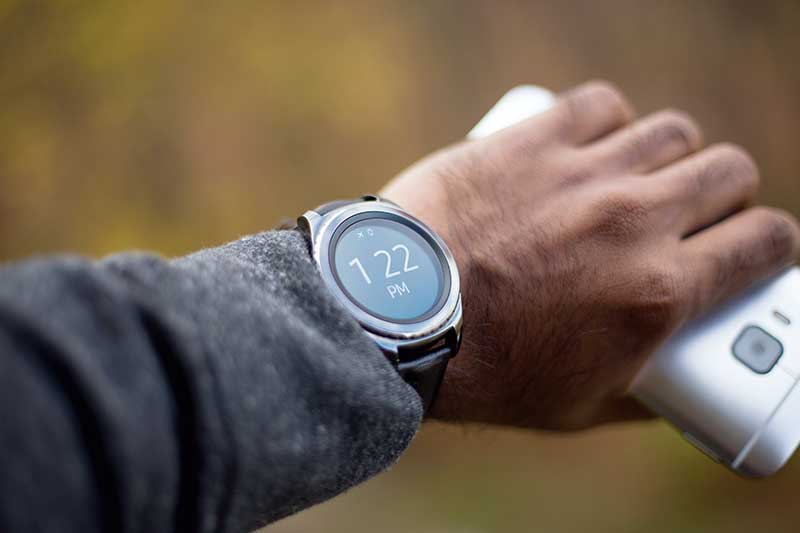 Gen 6 Smartwatch by Fossil
The Fossils group launches the smartwatches every year with flagship features and high-quality build materials. In 2020 it was an exceptional case when the generation 6 smartwatch by Fossil didn't hit the market. That's why the experts are pretty much sure that Fossil will launch its Gen 6 smartwatch in 2021 with fitness and health features.
Watches with Personal Training Feature
The companies such as Polar, Garmin, etcetera that manufactures sports watches offer great features to collect our data. They can track indoor workouts, riding, swimming, running, etcetera. They also offer features to make this data usable. We expect to see more personal trainer watches in 2021.
Fitbit Smartwatch for Kids
Fitbit is well known for its smartwatches specially manufactured for kids, such as Fitbit Ace and Fitbit Ace 2. Although the deal between Google and Fitbit is on the way, which is still not finalised. But we can safely expect to see more Fitbit smartwatches for kids in 2021 as the company continues to work on this project.
Samsung Smartwatches with Health and Fitness Features
Samsung, not only in its smartwatches but also in its smartphones, offers blood pressure and ECG checking features. The Galaxy Watch 3 and Galaxy Watch Active 2 both came with these features. But the problem with these features is that it takes a little time to get them live. Samsung might hit the market in 2021 with the smartwatches that offer these features with faster and more reliable functionality.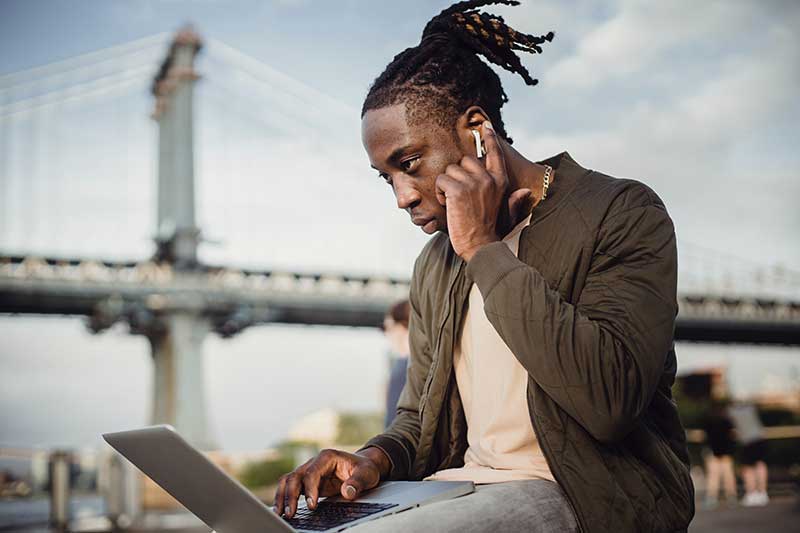 AirPods Pro 2
AirPods Pro earbuds are considered one of the most reliable and feature-rich products out there. But it has approximately been a complete year since they were launched. AirPods Pro 2 is undoubtedly one of the most anticipated products, and they are expected to be launched in 2021. We also hope that Apple will factor in its Fitness+ program with the AirPods Pro 2 to make it more useful.
Google AR Glasses
Google was one of the first companies (if not the very first) that offered AR glasses, although it didn't work. Now Google has the required experience and also the expertise to come back with revolutionary AR glasses that are expected to hit the market this year.
Fast Charge
One of the biggest problems that almost all smartwatches have is a battery problem. It makes sense because there is not enough room inside a smartwatch to fit a substantial battery that can last for weeks. Oppo has already introduced a fast charging mechanism that allows a smartwatch to last for a day after 10-15 minutes of charging. We are expecting to see improvements by other big companies as well in this regard that will allow a smartwatch to last even longer after charging for about a minute.
Wear OS 3.0
There has been only one major update launched by Google for its wear OS since its launch in 2014. The wear OS 2.0 was launched in 2017, and it now feels long overdue for the next big update. It's expected that Wear OS 3.0 will launch somewhere in 2021.
Spotify Sync Option for Apple Watch
We all know that the Apple Watch offers a Spotify app with a great user experience. It already has the features that allow the users to podcast over WIFI and LTE, and music streaming. 2021 might be the year when the Spotify app starts offering the sync option.
AR Glasses by Facebook
2020 was undoubtedly the big year for AR glasses, and it was also rumoured that Apple would also launch its AR glasses. However, that never happened in 2020, but in 2021 we will see AR glasses by Facebook. The company has already announced that it will launch its first AR glasses, which are manufactured with the collaboration of Luxottica.
Amazon Wearable Play
Amazon launched a Smart Ring in 2019, and that was the first time when the company entered the wearable industry. Moreover, in 2020 Amazon also launched Echo Buds to track workouts. This year we are expecting to see the Echo Buds second generation.
Reference:
Written by The Original PC Doctor on 1/3/2021.