Electric Bikes Buying Guide 2021
Have you ever wondered what it would be like to travel places effortlessly using a bicycle? Well, it is possible with electric bikes. They look just like bicycles, but they can make it easier for you to reach your destination. Electric bikes have been highly popular over the past few years, and this popularity keeps increasing because they are beneficial in many ways. They are also eco-friendly, and they emit lower pollution per km than other motor vehicles.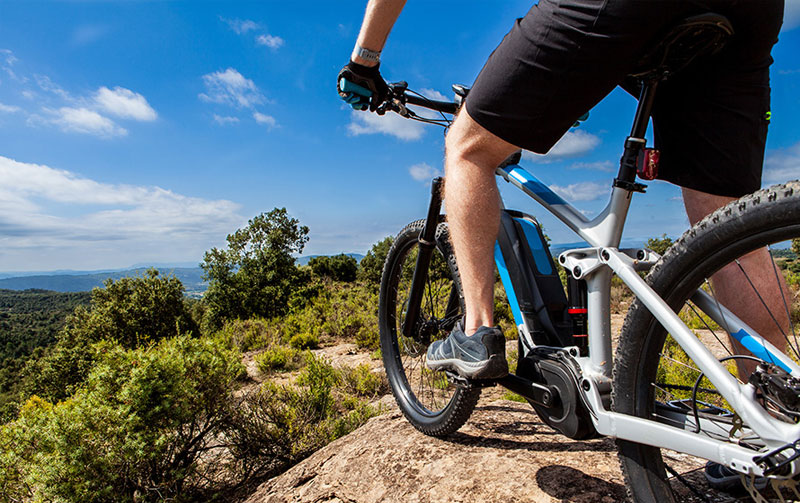 However, since there are so many options, it can be difficult to choose what to buy. Well, let's learn more about the perks of having electric bikes and take a look at the Electric Bikes Buying Guide 2021. Keep reading to learn everything about e-bikes and easily decide which type is right for you.
Difference Between E-Bikes and Regular Bikes
Even though e-bikes and regular bikes look similar, there are some differences between them. Above all, E-bikes have an electric motor, a battery, a sensor, a controller, and some have a display. Just like regular bikes, you use pedals, but the motor gives extra power, and this makes it easier than usual. That's why it helps you travel long distances in a short period of time.
If you're worried that it won't count as an exercise, here are some good news for you, it does. They are great for your health, and you can use them to get fit as well. Even though e-bikes are more expensive than regular ones, it is important to remember that they also have additional features.
E-Bike Law and Rules in Australia
In Australia, there are some rules you need to know before buying yourself an e-bike. According to regulations, if you ride an e-bike on-road or bike paths, you can have a maximum power output of 250w with a pedal-assist system and 200w without a pedal-assist system. However, in both cases, your maximum assisted speed must be limited to 25 km/h.
Also, it is mandatory to wear a helmet and make yourself visible at night. In addition to that, electric bikes must have a front and rear light; the tires must be pumped up, etc.
But here is some good news for you, you don't need a driving license. You just need to follow some rules, and you're free to have the time of your life.
Choosing The Right Type of E-Bike
There are several types of e-bikes, and that makes it easy for you to find the right one for you. Here are some popular types of e-bikes that can appeal to you:
You can ask yourselves, what is the point of having an Electric Mountain Bike? Even if it may seem like choosing the easier way, it is more than that. These bikes are quite popular these days. You can think of the motor as a helpful friend who gives you power when pedalling. Since you can travel at a higher speed, it does not only increase your adrenalin but also allows you to have a better experience.
If riding a bike on roads is what you like, but you want some extra help to feel the wind on your face and experience more joy, you can consider having an electric road bike. You can go anywhere you want with this bike, and it will require less effort than before.
I assume everyone needs a little space; I mean literally. Well, electric folding bikes are the perfect choice for people who want to have extra space in their houses. Especially if you live in an apartment, these can save your life and help you have that extra space you need.
Electric Hybrid Bikes can be a great option for beginners. If you would like to go to work with electric bikes, this type can be the best for you. You can easily go to work on time without being sweaty and tired.
Electric cargo bikes can help make the deliveries a lot easier and faster. These are also great for travelling with kids or carrying some packages, etc.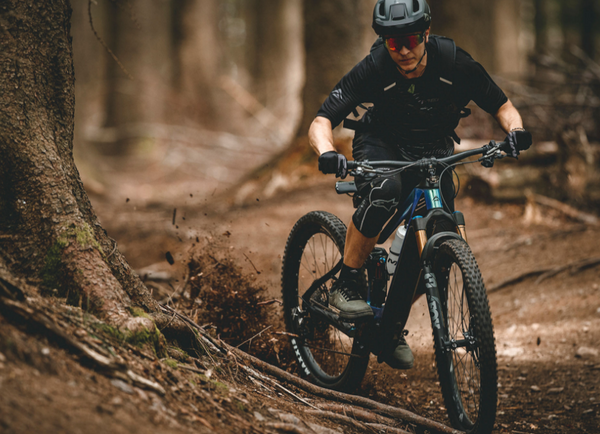 E-Bike Motor Types
Electric Bikes usually have two types of motors; one of them is the hub-drive motor, and the other is the mid-drive motor. It is important to know which type of motor you prefer before buying an electric bike. When you push the pedals, the motor kicks in and helps you have the best travelling experience.
Hub-drive motors are positioned into the front or rear wheel. It is the more affordable option, and they are totally independent and require almost no maintenance. However, hub-drive motors are heavier than mid-drives. Also, they are slower than mid-drive motors, so it may not be beneficial to choose this for long and challenging rides.
Mid-drive motors are positioned between the pedals, so it will make you feel more balanced, and they are lighter and smaller than hub drives.
Batteries
Batteries can be considered as one of the most vital features of electric bikes. It is important to choose the most suitable battery for you. Lithium-ion batteries are considered the perfect option for electric bikes. However, since lead-acid batteries are cheaper, it would be better to determine your priorities.
It is also important to consider the weight and the size of the battery. If you want to travel long distances, a heavier battery might be a better choice for you. They are also located closer to the sensors, so the battery transmits the right amount of power to the motor.
How Heavy Are They?
Electric Bikes are heavier than regular ones because there are additional materials like batteries and motors. Usually, electric bikes weigh between 40 and 70 pounds. One of the perks of having a heavy bike is that it is stable, and it can be helpful in many ways. Also, you don't need to worry whether the weight will slow you down or not, because it is an electric bike, it will be faster than regular ones. However, when you increase the speed, the motor will stop supporting you, and when that moment comes, it can be more difficult to ride it.
What About the Sound?
I have some good news for you because electric bikes are quiet. Of course, they make more noise than regular bikes, but it is because they work with motors. Luckily, the motor does not make an unpleasant sound; it makes a very light voice.
Are They Pricy?
The costs of electric bikes differ according to the features and types. The first step is to decide which type of bike you would like to have. Then, it is important to do research about each brand and consider the features of each of them.
Affordable and Great E-Bikes
It is important to know that it may not be easy to find a cheap electric bike. However, there are some affordable choices. Here is a list of 5 affordable electric bikes you can consider buying:
26″ Step-Thru Ebike | Leitner Venice Cruiser
2022 Polygon Gili Velo – Urban eBike
Dyson 26′ Folding Adventure E-Bike
2021 Polygon Path E5 Shimano Steps E5000 E-Bike
Amsterdam+ 2nd Gen eBike
Pricy E-Bikes
There are some amazing electric bikes, and if you have the budget for that, you should consider getting one. These ultra-premium bikes are great, but as mentioned before, there are so many great electric bikes if you don't want to spend so much money on them. However, if you want the best of the best, here is a list of 5 great electric bikes:
Merida eONE FORTY 700
REIGN E+ 0
Norco 21 SIGHT VLT C1
2021 Specialized Turbo Creo SL Expert
2022 Specialized S-Works Turbo Levo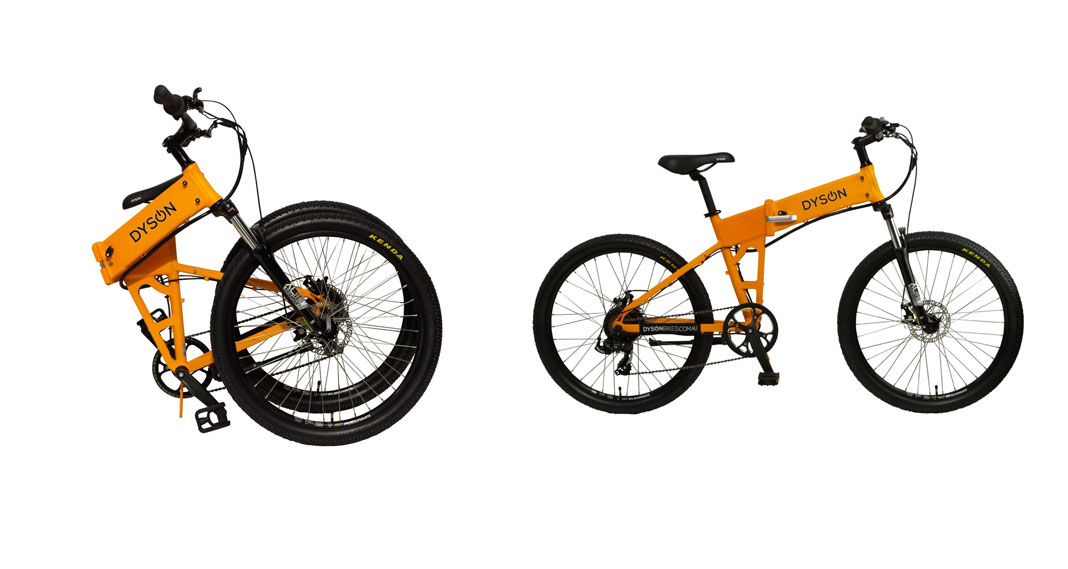 Test Ride
Lastly, don't underestimate the power of test rides. Before buying an electric bike, make sure to test ride. In that way, you can know what's the best option for you and don't forget the fact that it might be the most enjoyable part of the buying process.
References:
Written by The Original PC Doctor on 27/12/2021.