5 Trends Transforming The Way We Work In 2022 And Beyond
As time goes by, changes occur. This is also applicable to workplaces. Workplace trends are the many ways in which functional and systemic changes occur in an organisation or business over the course of time. These trends are mostly beneficial to the organisation, its employees, and its stakeholders through improvements. Workplace trends keep the employers updated on new ways to value their staff. The modern workforce is full of new ideas and technology.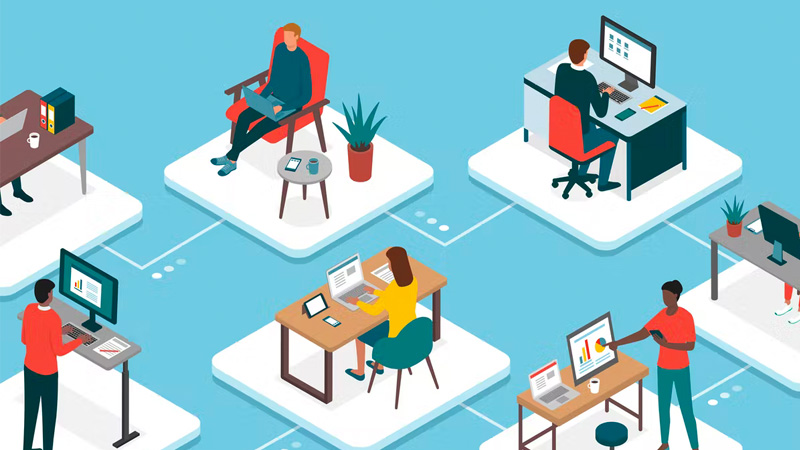 More importantly, organisations have to evolve with the changes due to unpredictable occurrences such as the COVID-19 pandemic. A lot has changed since then, thereby leading to the long-term adaptation of these trends.
Examples Of New Workplace Trends
Below are five trends that are transforming known methods of work in recent years they are;
1. Centralised Communication
Communication is a major key to achieving progress in a workplace. For progress to be made, there must be proper dissemination of information and work strategies across all channels. To do this, it is better to have centralised communication. Centralised communication is the connection of all employees stakeholders to a central hub to communicate share important documents and information. Nowadays, a lot of work is done remotely, and information has to be shared to get the projects done.
Technology has made centralised communication achievable. Meetings can be held virtually through emails, phone calls, or video conferencing. Projects and schedules are easily shared. Documents are kept safe and secure through the use of passwords or two-factor authentication. Also, there is limited access to files except by authorised personnel only—centralised communication results in team collaboration. Team members can focus on the various tasks at hand rather than being subjected to sorting out information.
2. Complete Focus On Developing Workers' Skills
Employers are used to employing workers based on how skilled and great they are at what they do. However, workers do not have to be professionals before getting employed. Employers simply employ those that are for the job then work on developing the 'soft skills' they have. The workers get to learn on the job. Employees can be trained through videos online courses and based on how convenient it is for them. This is even easier because most jobs are now remotely done.
While honing their skills, there is room for more healthy competition between the workers. Healthy competition leads to an increase in workflow and productivity. Solutions are found to problems; issues are easily detected and tackled before they escalate.
Finally, there is an increase in their competence which is beneficial to the organisation.
3. Digital Transformation
Digital transformation is simply the use of digital technologies to solve work-related issues. The digitalisation of work processes is the integration of technology into business processes for better business output.
They are necessary because they improve work quality by increasing the speed at which work is completed. Digitalisation protects data allows telecommuting and teamwork.
These digital tools could be in the form of:
Automated workflows: This is the use of software to optimise work processes. All manual tasks are assigned automatically without human intervention. Examples of these tasks could be emails, task scheduling, marketing, etc.
Data centralisation: Digitalisation makes work easier by centralising customer data. The data is collected, maintained, verified, and properly organised. It saves time, allowing the workers to focus on more important tasks. Also, the data is kept secure. Customers are satisfied by the consistency, good result delivery, and customer experience.
Cloud computing: Cloud computing is the delivery of computing services across the Internet. The cloud can be used to store files, data, applications, etc., from any location and on any device. Work information can be saved securely and seamlessly. There is extra storage space, and lost data can be restored after backup.
Digitalisation can be achieved through the use of Artificial Intelligence(AI), Internet of Things(IoT), Business Intelligence(BI), to mention a few.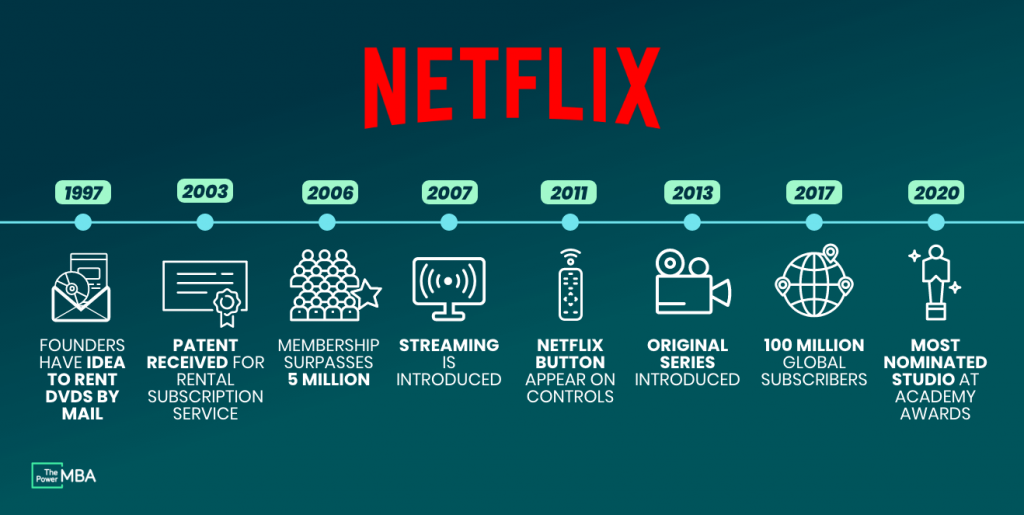 4. Prioritisation Of Employees
Employers are beginning to learn how to place the well-being of their employees first. An organisation's workers contribute to the success and progress of the organisation. Without them, productivity cannot be achieved. It is therefore only appropriate that organisational leaders take the physical, mental and emotional wellbeing of their employees into consideration.
Firstly, office working space must be designed to be spacious and conducive. Then, flexible schedules can be incorporated to reduce overdrive and stress levels. Supports can also be shown by acknowledging the value of the workers giving them monetary or non-monetary bonuses.
Employees should be allowed to make complaints, report inconveniences, or harassment of any kind.
This builds a working environment that is positive, progressive, and productive.
5. DEI Efforts
DEI is an acronym for Diversity, Equity, and Inclusion. DEI efforts are key trends that show that people from different parts of life can come together to work effectively.
In 'Diversity,' it shows that job employers no longer employ based on favouritism. This means despite ethnicity, gender, race, or colour, people are employed based on their work, qualifications, experience, and determination.
With 'Equity,' it means there is no kind of bias or discrimination against any worker by leaders in any organisation. Both men and women are shown the same treatment and given equal opportunities. This also covers gender identity and expression. Also, gender pay gaps are eliminated.
Inclusion is the coming together of all staff and creating a voice for all, irrespective of their race, gender, or ethnicity.
DEI efforts promote togetherness, transparency, and accountability.
Factors That Lead To Workplace Trends
The changes in work trends can be influenced by the following changes in environmental and social factors. For example, the global pandemic made many workers work from home, promoting remote work. Employees can now work from any location and at any time.
Another important factor is technology. The more technology progresses, the more organisations refer to new inventions to make work processes easier and faster. In other words, these trends evolve with our everyday lives.
Importance Of Workplace Trends
1. Increased Employment Rate
Adhering to new workplace trends broadens the minds of employers. Organisation owners begin to employ workers based on their capabilities and not what the organisation requires of them. Employees can also help the employees learn and develop their skills while on the job.
2. Excellent Work Output
When employees are given the means to promote their growth and become experts, they work effectively. Tasks get completed quickly and successfully, thereby satisfying both their employers, colleagues, and customers.
Team collaboration is also encouraged through the use of technology. With this comes good performances, productivity, and achievement of goals.
3. Gender Equality At Workplaces
Recent trends embrace flexibility which also allows the participation of women in working sectors. This is because employment is now made based on qualifications and not bias. There are demands for equal pay, employment, and job appointments. This doesn't only apply to women but also to other groups such as the disabled, LGBTQ+, POC, etc.
4. Work Flexibility
Since 2020, employees have been working from home. This will more likely be the order of the day henceforth. Employers now allow their staff the freedom of selecting the timeframe with which they prefer to work. With limited stress and tension, employees are able to work from the convenience of their homes, put in more work and deliver brilliant results. It has also been discovered that remote workers are high performers.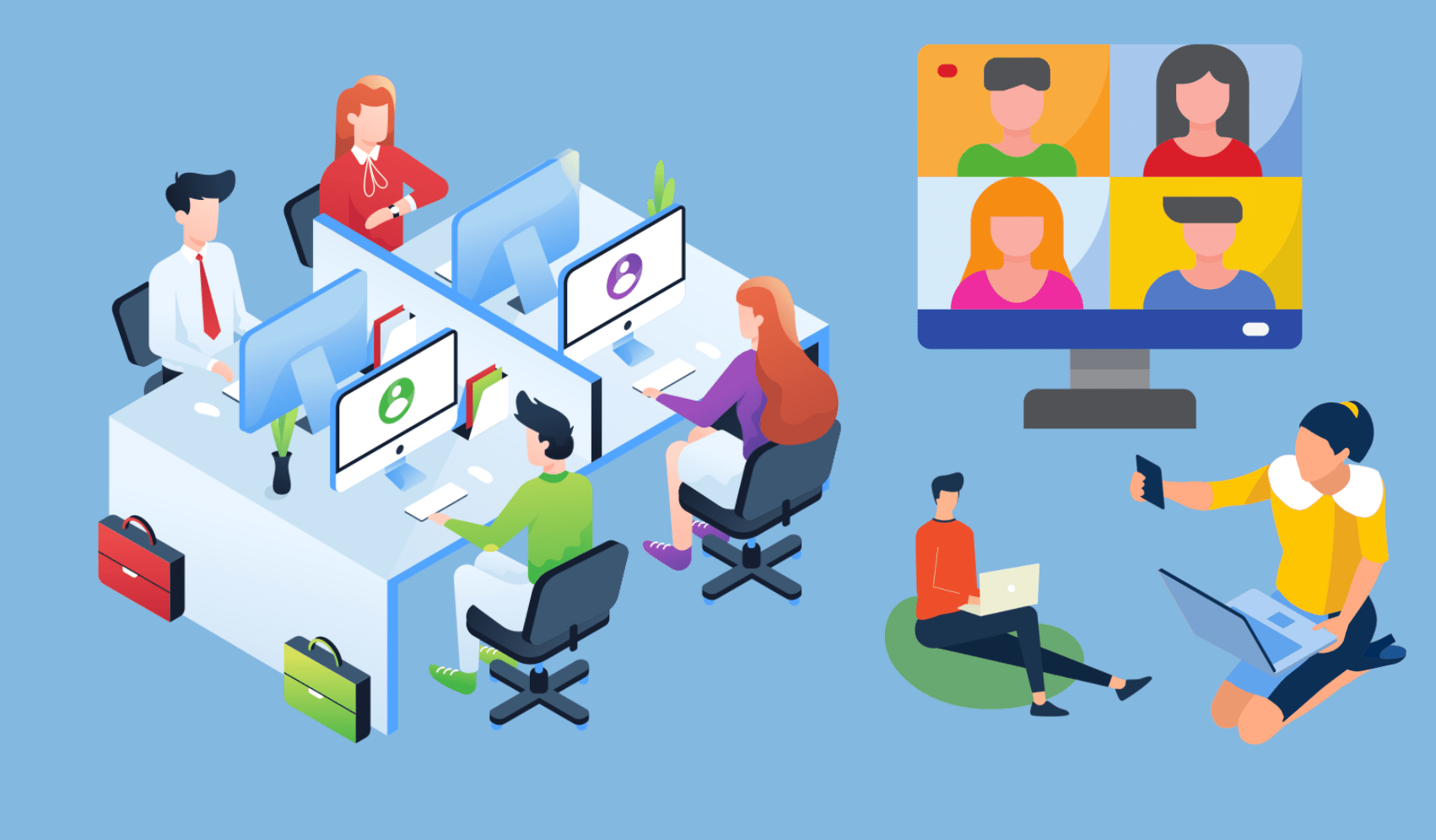 Conclusion
Workplace trends are never-ending changes. In many years to come, there will be cases of newer and better trends. These trends have a positive impact on working environments. Employees are given the right to work for flexible hours, make use of new technology devices, and even feel valued. Workplace trends give employers insights into what employees experience, thereby allowing them to improve work demands, help in skill developments, and prioritise the wellbeing of their workers.
References
Written by The Original PC Doctor on 25/3/2022.